Tarot Readings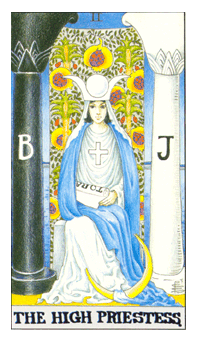 The High Priestess is often associated with introspection, insight, and reflection -- qualities befitting anyone who reads the Tarot for others. The ATA's Free Tarot and Free Reading networks give members the opportunity to hone their abilities through practical experience.
Free Tarot Readings through the ATA Networks!
The ATA maintains two networks offering free Tarot readings to the public at large. Both networks deliver authentic readings conducted by real people -- we do not deliver automated or software-generated readings of any kind.
Note: Our reading staff is small, and can only offer a limited number of free readings per day. If you visit our networks and see no readers are available, please check in with us again soon. (Tip: the earlier in the day you contact the network, the more frequently you will find readers available.)
Join the ATA and Gain Valuable Reading Experience!
Members of the ATA, paired with experienced mentors, have the opportunity to gain public reading experience by volunteering time on the Free Tarot and Free Reading Networks. If you're interested in taking advantage of this opportunity, we urge you to apply for ATA membership today! Reading for the networks is just one of the many benefits offered by our Standard Membership.